SataCom
When IT stops working – stories are born.
PREMISE
IT specialist company SataCom provides companies with services and equipment and is active in advertising itself in print media, radio, and online. For many companies, SataCom is an all-inclusive partner that fulfils all their information technology needs. This remarkable level of utility should be marketed in a way that leaves the audience feeling good and creates a permanent imprint in the memory.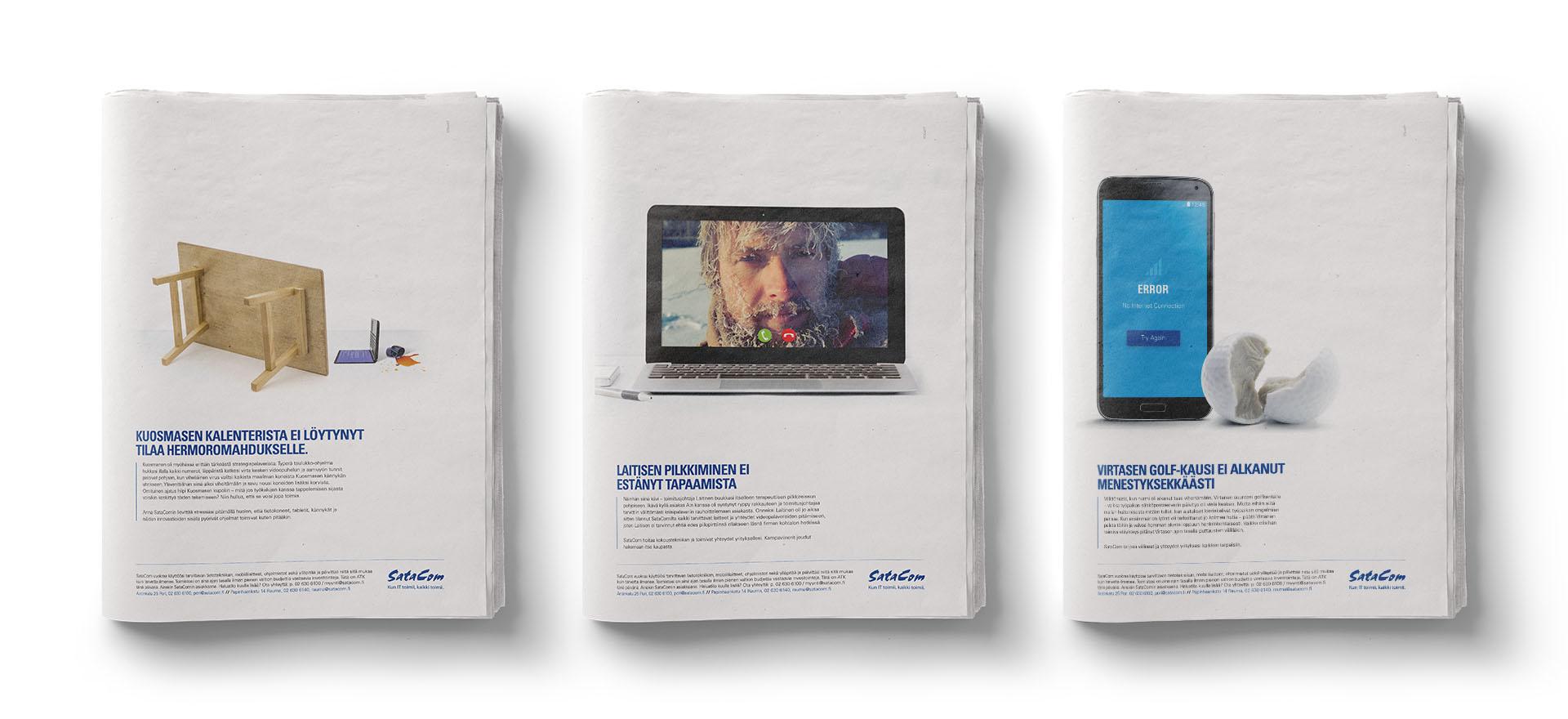 SOLUTION
We chose storytelling as our method to stand out from the masses – short anecdotes weaved into the lives of fictional characters to highlight the value of the company's services and equipment in various everyday situations. Instead of talking about technical specifications and jargon, we want clients to know that they do not have to understand everything in the IT world – SataCom exists to fulfil just that purpose on their behalf.
For more detailed information on the project: Juuso Kemi, Creative Director +358 50 550 9427 juuso.kemi@staart.fi